Open media in modal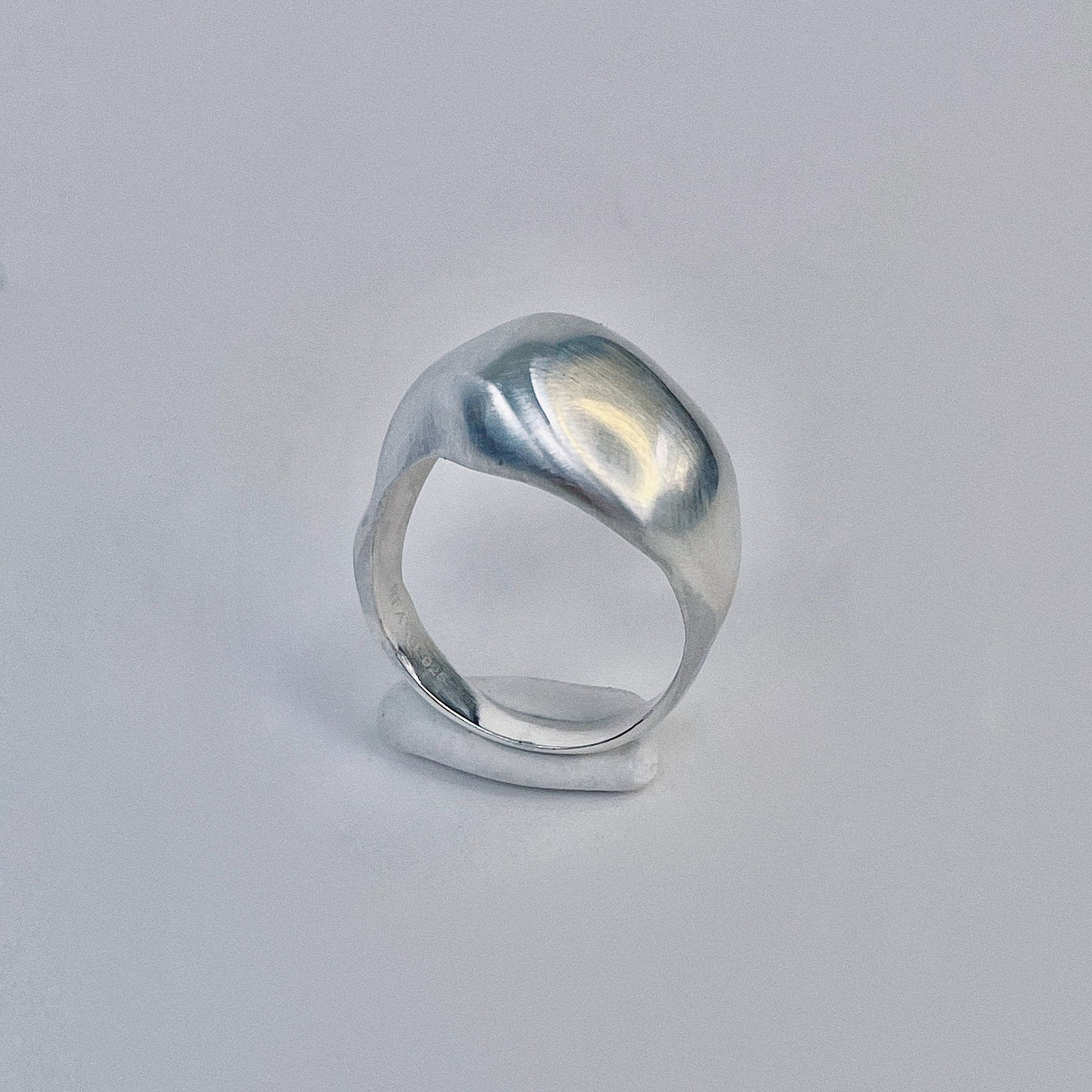 Open media in modal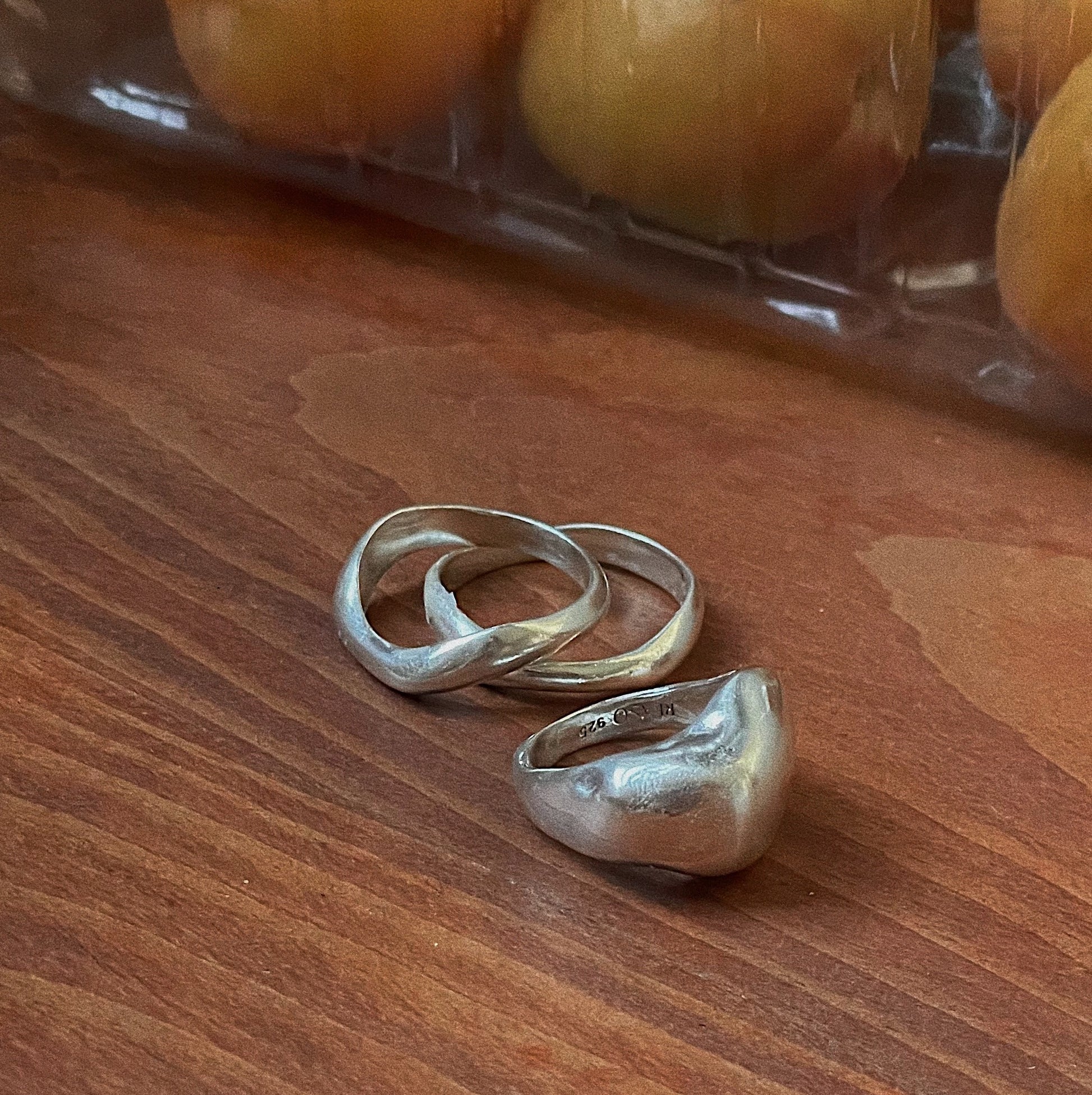 Open media in modal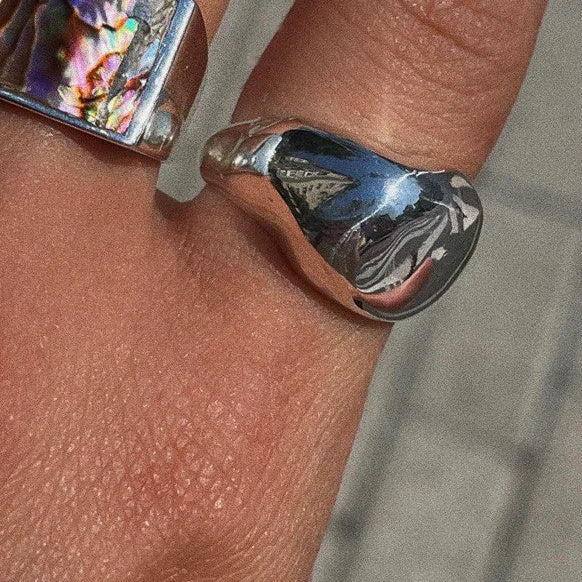 Open media in modal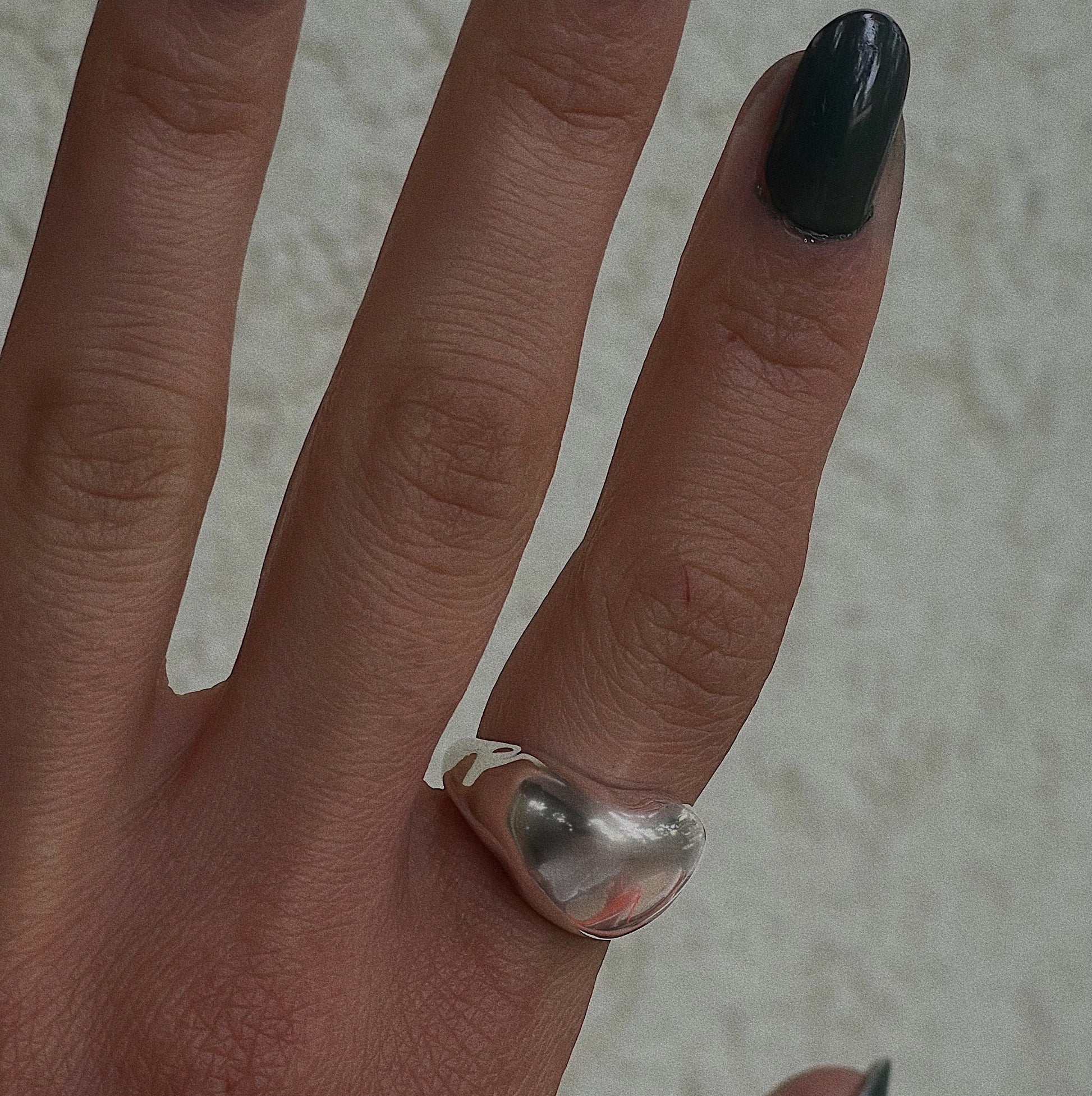 Open media in modal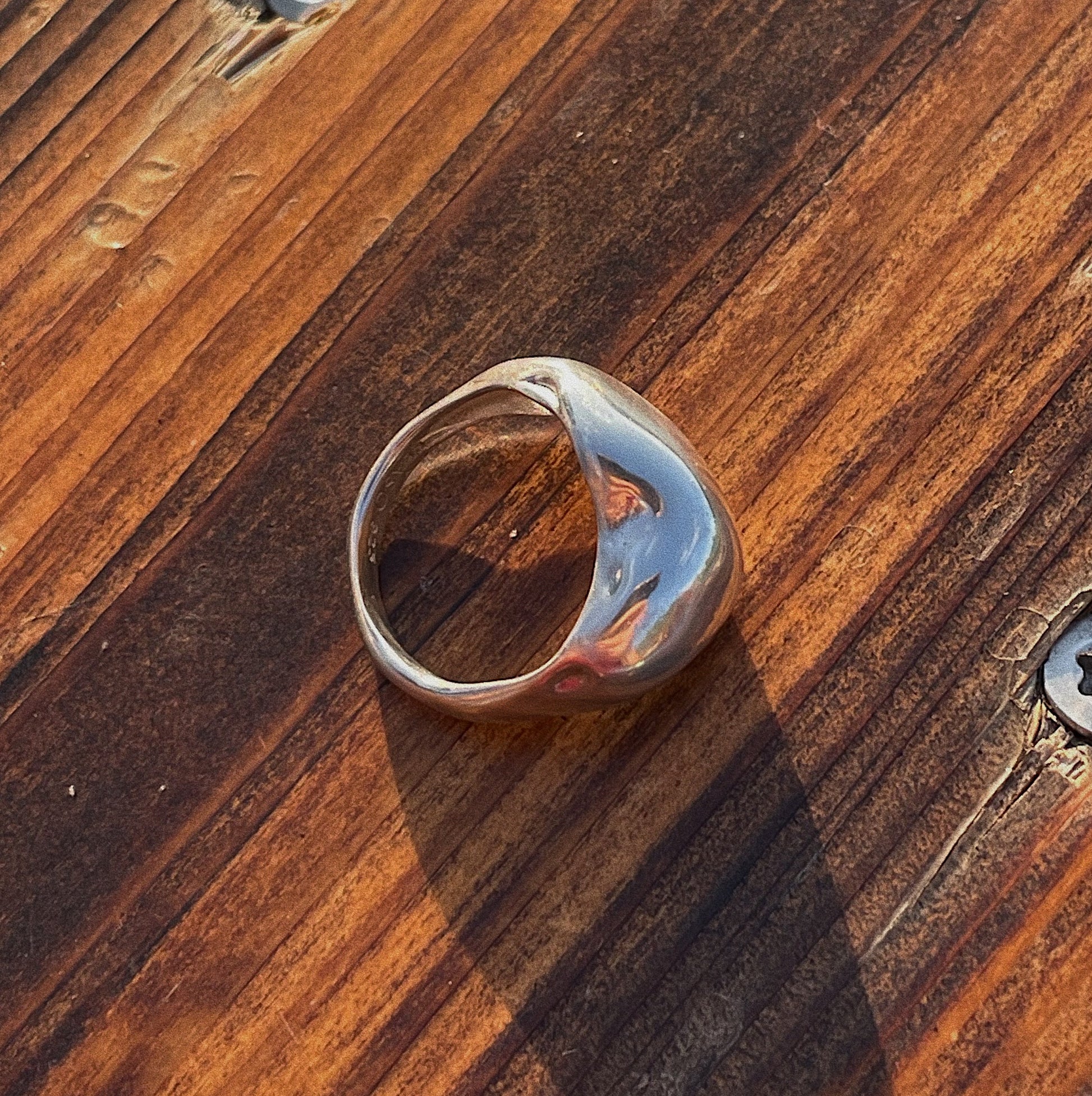 Open media in modal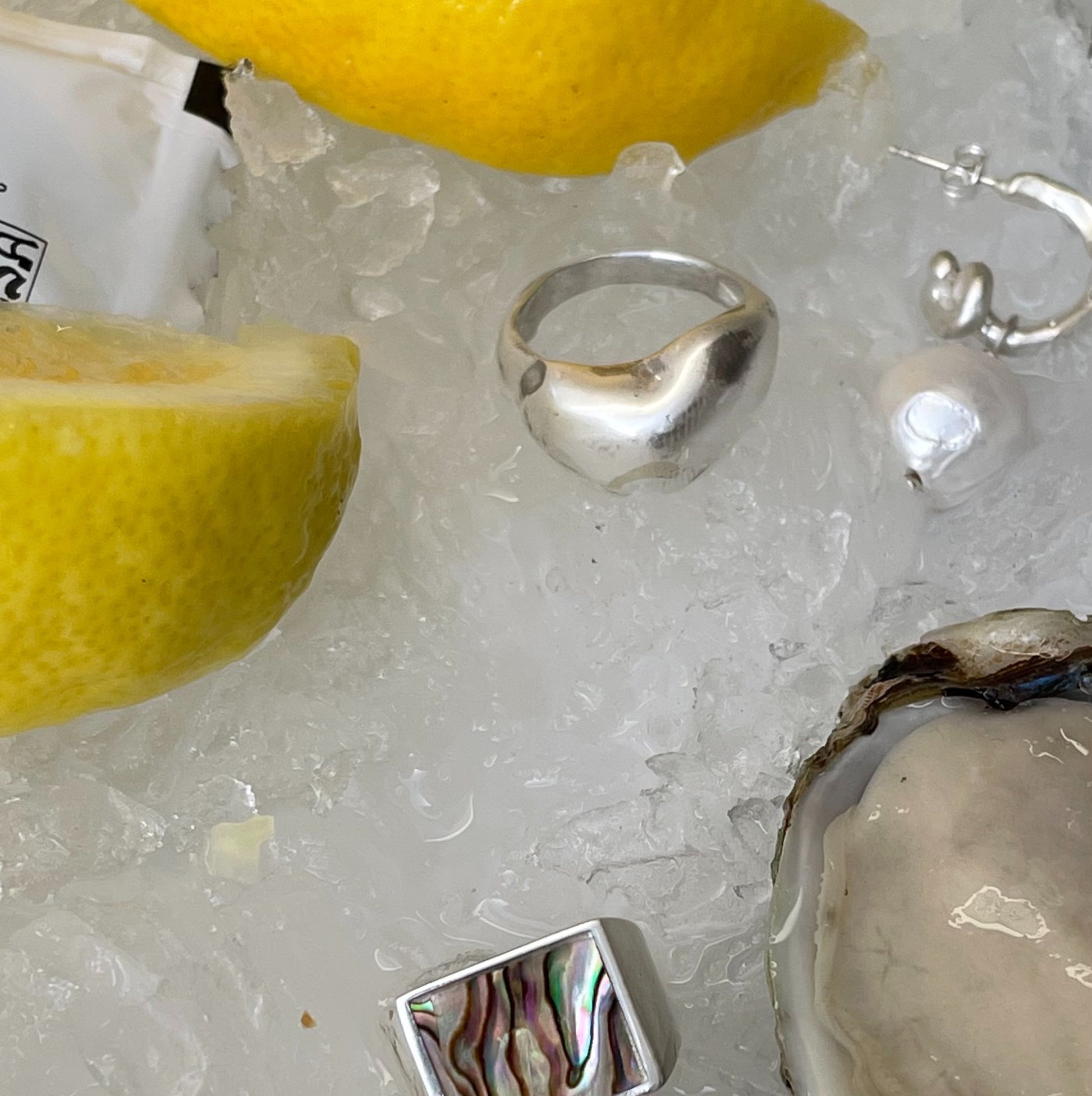 Open media in modal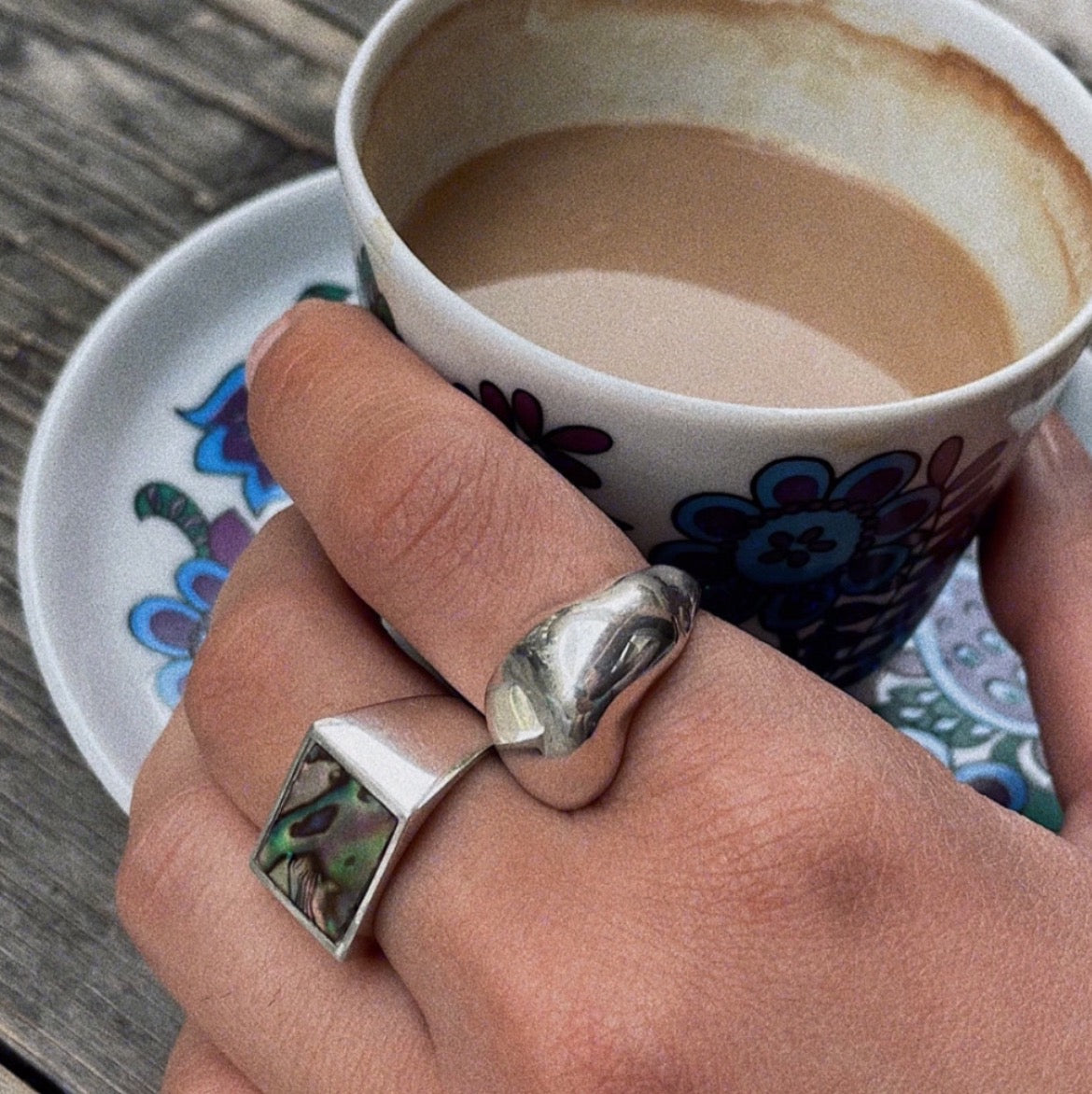 Open media in modal
Open media in modal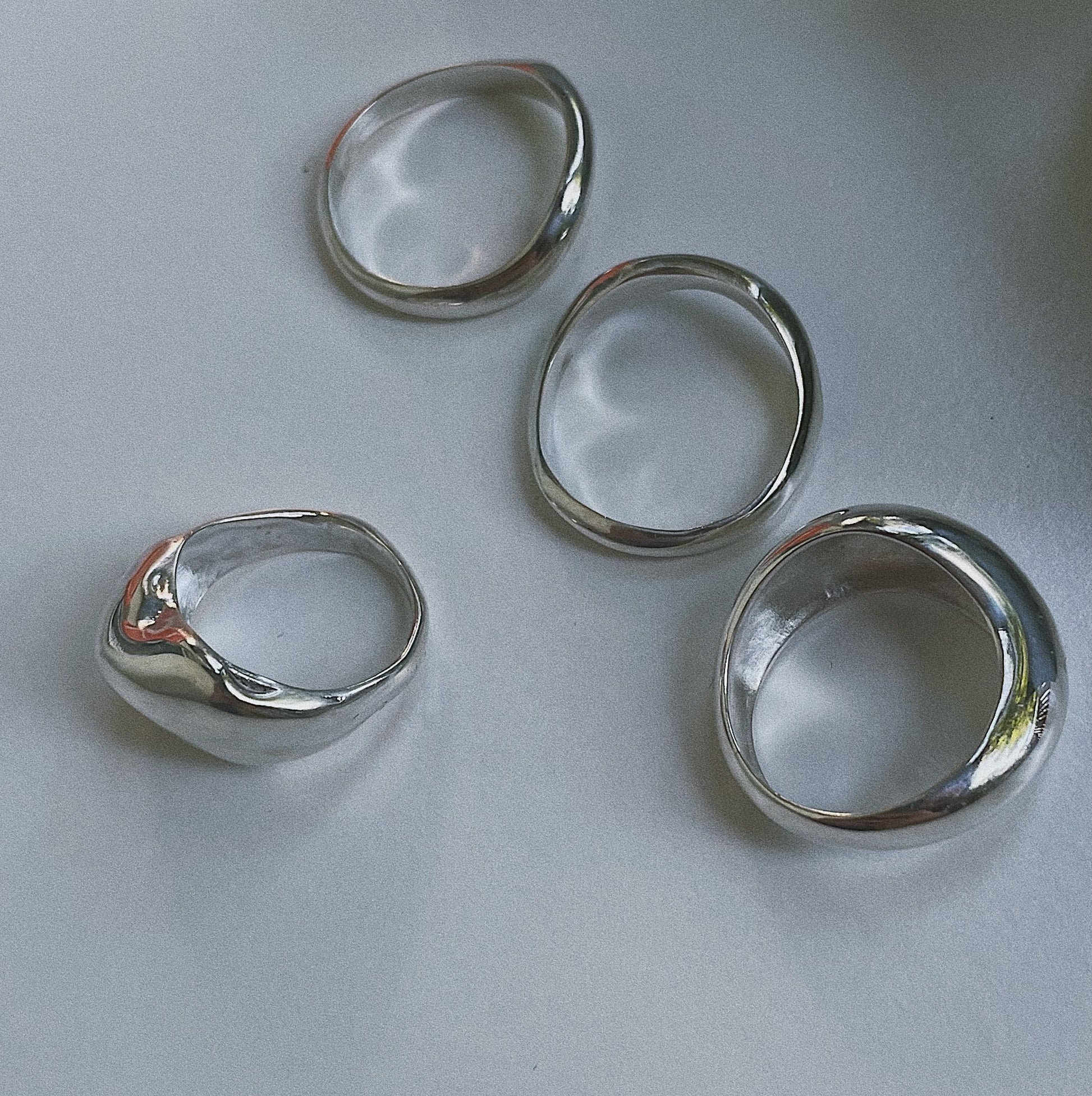 1
9
Story

Bubble Gum Ring was inspired by a chewed bubble gum that was left on the designer's bench. It is chunky. It is shiny. It has intentional bruises where they should be.
What do you think when you see chewed bubble gum in a place that it shouldn't be? Do you think someone was trying to get rid of it or maybe they were trying to save it for later? Maybe it was meant to be a trap that you discovered prematurely. Or maybe it was already too late when you noticed it.

925 ct sterling silver chunky piece. Approximately 8 gr. Joyful and chunky piece, fun to wear. One of our bestsellers.
Shipping

This piece will be shipped from Germany.

Dispacth within 2-3 days.

Please check Shipping page for more information.
product care

Be gentle with your pieces. Reaso Studio jewellery is well crafted and can be enjoyed for years if cared for properly.

Silver as a material is prone to tarnish and scratches. To minimize prolonged exposure to tarnishing moisture and  chemicals, we recommend removing your jewelry before showering, swimming, exercising. When not being worn, it's best to store your jewelry in its box.

Wearing your jewellery often can actually prevent tarnishing of the silver, so we recommend that you enjoy and wear your jewelry every day.

In case you need detailed info please check out or Product Care page. 
Size chart
EUR Circum. mm

REASO

Diameter mm

ESP / IT

US / AUS

UK 

44
14
4
3

F 1/2
45
14.3
5

3 1/4
G
46
14.6
6

3 3/4
H
47
14.9
7
4

H 1/2
48
15.3
8
4 1/2
I 1/2
49
15.6
9
5
J 

1/2

50
15.9
10
5 1/4
K
51
16.2
11
5 3/4
L
52
16.6
12
6
L 

1/2

53
16.9
13
6 1/4
M 1/2
54
17.2
14
7
N 1/2
55
17.5
15
7 1/4
O
56
17.8
16
7 1/2
P
57
18.1
17
8
P 

1/2

58
18.5
18
8 1/4
Q 

1/2

59
18.8
19
8 3/4
R 
60
19.1
20
9
S
61
19.4
21

9 1/2

S 1/2
62
19.7
22

10

T 1/2
63
20
23

10 1/4

U 1/2
64
20.4
24

10 3/4

V
65
20.7
25

11

W